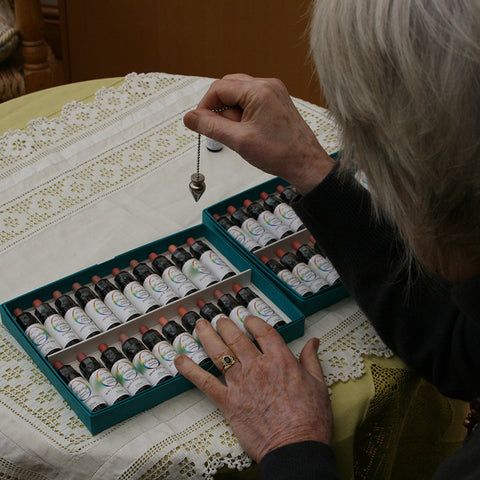 Dowsing only
Dowsing for flower essences.
Does not include remedy.
If you have your own set of essences, but would like us to dowse for you, this service is for you.
We can dowse over Bailey, Bach or both on request. Please let us know which you would prefer.
We do require a witness, which can either be a piece of hair sent through the post, clearly marked with your name, or you can attach a photograph to an email. The email address is office@yorkshirefloweressences.com.
We dowse once a week and we will be able to email the results to you on the same day that the dowsing is done.
---
We Also Recommend