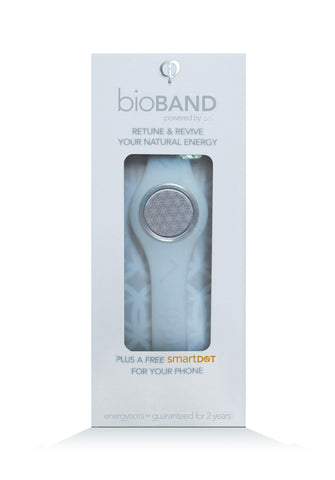 bioBAND (White) with free smartDOT
If you are new to DOTs then a bioDOT pack is a great way to begin. Wearing a bioDOT recharges your batteries. Your energy field is stronger and more balanced. The bioBAND can be worn all the time even in the shower, bath or swimming pool.
The free smartDOT can be stuck to your most used device which is usually the mobile phone.
Using the bioDOT & smartDOT together makes a signifiant difference. Your exposure to and experience of 'energy interference' is greatly altered.
---
We Also Recommend