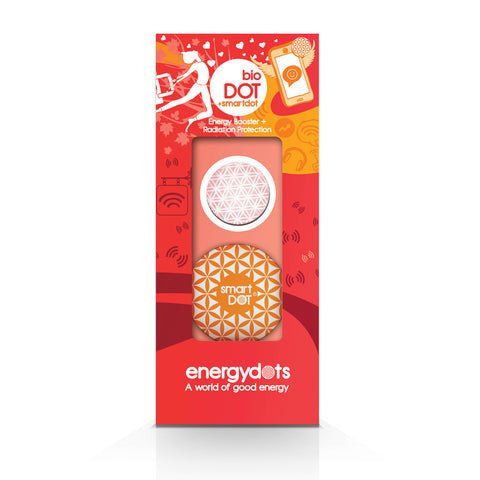 bioDOT + smartDOT
"This is the best way to begin with energyDOTS. The duo pack includes a self adhesive bioDOT and a self adhesive smartDOT.
Wear the bioDOT to strengthen and support your energy.
Stick the smartDOT to your mobile to reduce the toxic emissions.
Use the two to protect yourself  from radiation and increase your energy levels."
---
We Also Recommend